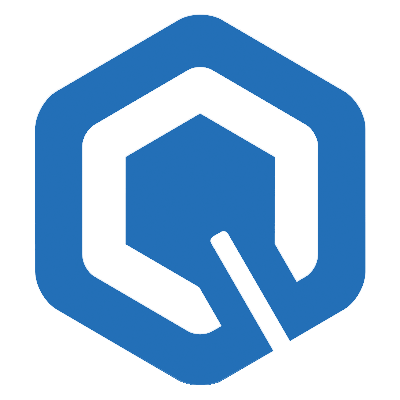 Website
ubiqu
Simple and Secure Authentication
To implement the online (mobile) funnels, optimize use of (Social Media) campaign development and increase the use of our Affiliate Program. Whatever you do, it is your expertise that creates the best results in online traffic, conversion and user experience. Of course in the end you contribution will lead to and support ubiqu commercial targets. You are aware and familiar with the latest online marketing developments and know the best practices in online sales, Social Media, SEO and Analytics. Nothing slips your mind, even not how competitors distinguish themselves. You directly translate all collected insights to the best online conversion, 'client first principle' propositions and online campaigns.
As a (Junior) Digital Marketer within the new Marketing & Strategy department you are member of a multi disciplinary team with its own focus on ubiqu's digital channels, markets, services and products. You will create the best online experience for our clients and prospects. You will work closely with our IT Developers and colleagues of Sales and report directly to the CDO.
Your tasks
Optimize and implement the online (mobile) marketing strategy;
Daily Management of Social Media (LinkedIN, Facebook, Twitter, Instagram, Pinterest, etc.);
Marketing related activities (e.g. Affiliate Marketing);
Contact with external media;
E-mail marketing;
Creating SEO-optimized content and App Store Optimization;
Introduce A/B testing in optimizing conversion ratio.
Who you are
University / Master degree in preferably (Digital) Marketing or Business Administration;
Passionate about online marketing/Social Media/SEO;
Experience with Social Media, SEO and Analytics;
Entrepreneurship and innovative;
Excellent communication skills;
You handle stress and pressure very well;
Absolute team player, but also capable of working independently;
Preferably a former internship in online marketing;
Knowledge of Adobe Photoshop and HTML is a plus!
Fluent in English, both spoken and written.
So you think there is a match? Check your profile:
University degree and at least 2 years of working experience within the online domain. 2 Years active as an Online Marketer. Knowledge and experience with (innovative) online sales, campaigns, Social Media, mobile marketing and targeting. Knowledge of online B2B of products & services is a plus. You have a positive mindset and are enthusiastic.
Who are we?
ubiqu recently made its market introduction and immediately proved to be one of the companies who set the standard in online data security and access control. Not only in The Netherlands, but global! Be it your login at your favorite website or the mobile payment of your holiday trip at your online bank: We deliver the security technology to do it safe, and a lot more!
We form a small but rapid growing group of young high talented professionals that create their own challenge and entrepreneurial environment within their domain, don't take no for an answer and outperform their peers. Within ubiqu we continuously seek for innovative solutions and business expansion, nevertheless radiate 'quality, safeness and secure' as a few of our company values. At ubiqu we combine a can do mentality, enjoy our free lunch together (we are definitely Nutella Fans!) and having fun at our company trips and Friday drinks.
Apply
For a chance to be part of this very exciting journey please send your CV by applying directly to info@ubiqu.com. For further details please contact us at +31 (0) 880 220 440.