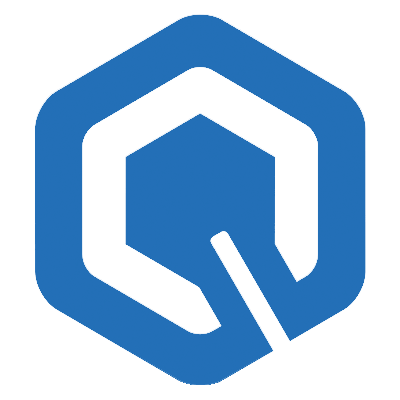 Website
ubiqu
Simple and Secure authentication
At ubiqu we provide highly secure remote secure element and data provenance platform that make other login and authentication methods obsolete. Our goal is to provide one single secure authentication method, using your phone, to not only open your car or front door, but also login to websites and authorise your bank payments. As part of ubiqu you will join our highly motivated and innovative team to develop and design our authentication app and create our Cloud offering.
Your tasks
As (junior) developer you are responsible for designing and maintaining the ubiqu app. Working together with our lead-developer, architect and marketing manager, your app and UI design complements ubiqu's existing code base. You will have extensive freedom in using your own creativity and innovation, to create a customer focused state-of-the-art app that provides a secure and user-friendly experience. Working with our developer's you implement a design for a multi-platform app, creating one experience across multiple platforms. In addition to your developer activities, you will have regular interactions with our clients to maintain and improve relations.
Desired Skills and Experiencee
As suitable candidate you have:
(Almost) Completed Master's Degree;
At least 1 years' experience in creating and supporting cloud apps;
Improve our system architecture to reduce costs while balancing security and performance.
Work on designing and tracking metrics for platform uptime.
Increase observability into our system by capturing relevant metrics and logs.
Implement and maintain intrusion detection, automated remediation and patch management systems.
Design CI/CD systems to speed up deploys with proper change and release management processes.
Work on our eIDAS high, ETSI, SOC2 and GDPR compliance initiatives.
Self-motivated to explore new technologies, applications and environments;
Comfortable working in English, both in writing and spoken;
In addition you are motivated to take on a challenge and are able to work both independently and as a team player. Familiarity with agile methodology and scrum is a plus. You have a thorough understanding of the cloud platform and eco-system, and keep track of new developments in terms of code quality, maintainability and security. A keen interest in expanding your development knowledge is also encouraged.
Our offer:
We offer you a challenging job in an innovative and transparent company. You will be working together with a small and enthusiastic team with a positive mind-set. During your work you will have plenty of opportunities to work on different projects and deliver a meaningful addition to our company. Your input is valued and you will be directly involved in the decision making process. As a fulltime employee or intern of ubiqu you can expect a fair compensation, supervision and coaching from our side.
Who are we?
We recently made our market introduction and immediately proved ourselves by setting the global standard in online data security and access control. We deliver the security technology to keep you safe using a single app.
Ubiqu is a fast growing start-up company located at YES! Delft. Working in a start-up means you will have direct contact with all layers of the company and your input is highly valued. Our small group regularly lets off steam by having fun during lunch, Friday drinks, company trips and gaming nights.
Apply
For a chance to be part of this very exciting journey please send your CV by applying directly to boris@ubiqu.com. For further details please contact us at +31 (0) 880 220 440.