One mutual digital threat
Many organizations like KPN serve online millions of B2B and B2C customers. Like many they all face the same threat, that is the continuous threat of hackers. Man-in-the-Middle and Phishing could still not be prevented, until now!
Your company
You are working at a (local) government, a major online retailer, bank or insurance company or for instance an Airline? And you are facing the ever challenge in protecting your clients and own data?
Best security without hardware
Ubiqu has a radically new way to provide digital security without the organization facing implementation problems, and your clients compromising in user experience. Although this sound impossible, recently Ubiqu has broke the digital security paradox <link naar white paper> and can now offer the highest form digital security. It even outperforms the ever annoying tokens banks use. You can now offer your B2C and B2B customers the best user experience and you having the best security.
Imagine the advantage you gain:
the best online customer journey for your clients: so no thresholds in online sales & services by using mandatory username – passwords or tokens. Just you fingerprint, face or 5 digit code.
It works omni-channel: your laptop, mobile and tablet (in case of banks even the ATM).
The best possible digital security for your customers provides them confidence and trust.
An enormous degree in reputation and financial risk for your the company.
You can now have a certifiable security solution and outperform the markets.
Your challenge
Your ambition is like Monyq to have an online secure login, data access control and best user experience although without compromising in security, sales or services. You too are challenged to find a competitive solution that is easy to implement and control at lower costs than current solutions. Current solutions promise mountains, but can not offer the same patented technology we can. Some important questions companies have to find answers to are:
How do you deal with all possible malicious threats in the digital spectrum without compromising in security and online user experience?
How do you keep costs to a minimum?
How do you profit from the newest security technology?
How do you protect your company data?
Ubiqu can offer large corporates and governments a boost in
Asking your customers to use a username & password to login or confirm forms a threshold in your conversion sales & service funnel and leads to an increase in bounce rates and exit rates.
You probably advise your customers to have an unique username & password for their company profile. In practice many of the used usernames & passwords are extremely vulnerable for hacking and re-used for many other websites. Additionally, the current mobile market solutions offer definitely some sort of security, but Man-in-the-Middle and Phishing attacks are still possible. When using Ubiqu Enterprise you won't face that problem anymore.
Almost all digital developments have the starting point 'mobile first', that means that all digital sales and service should be tailored and suitable for mobile use. Providing a username & password or 2-factor authentication is not a suitable, flawless and secure way in doing so. And still you will have reputation and financial risk due to Man-in-the-Middle and Phishing attacks.
Once retrieved the username & password of your client a hacker can have access to all personal data of your clients. This can have an enormous impact on your reputation and financial risk.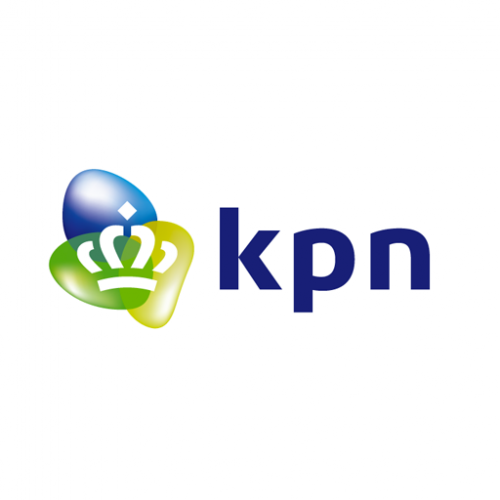 Ubiqu has demonstrated us they can offer the highest form of digital security for both our own clients as well as for Idensys/eID. We are now entering the phase of test and deployment so by the end of the year we can offer Dutch citizens and our own clients the best login alternative. …. read more.
Project Leader - IT
Koninklijke KPN