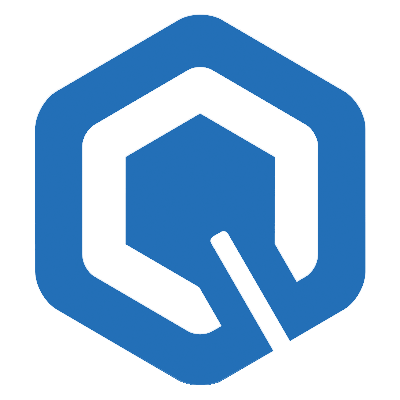 Website
ubiqu
Simple and Secure Authentication
You will fill a critical and visible need on the (international) marketing team. This role will work across the organization, creating compelling, conversion-focused copy and content for prospects and customers. The content must align and fit within the overall strategic plan, audience needs, and brand guidelines. The ideal candidate will be an exceptional writer, interviewer, and collaborator, and will be passionate about developing effective content. The role will be in charge of copy and supporting content for the company's websites, emails, advertisements, social media, brochures, training materials, presentations and other endeavors. Key accountabilities include:
Work across departments, but mainly with the Digital Marketer and IT to develop and create marketing content designed to engage and progress visitors through the buyer funnel, and regularly report on results.
Your tasks
Manage and maintain the promotional content calendar and library;
Develop advertising copy to support new campaign activities, while maintaining consistent voice and branding;
Writes video/animation content scripts and ideates on topics; creation of the client line newsletters.
Works closely with IT and Digital Marketing to develop features & benefits for brochures & websites;
Research and curate external related content for targeted channels;
Develop internal and external marketing and sales collateral;
Creates effective copy for all websites and other interactive media within agreed-to schedules;
Supports and suggests improvements and efficiencies in Sales /Promotional Materials for Sales Managers used in sales meetings;
Works closely with internal teams to develop product, campaign and other content when required.
Who you are
Bachelor's degree in communications, journalism, marketing or related field or equivalent experience;
1-3 years of professional work experience as a copywriter, technical writer, editor, marketing communications specialist (with a heavy focus on writing), or similar role;
Knowledge of current SEO best practices, trends and tools;
Strong copywriting, grammatical and communications skills;
Exceptional writing, editing and proofreading skills required; experience writing in a marketing environment preferred; write in a client/reader comprehensible way;
Experience writing for the web, social media and online marketing;
Ability to communicate effectively across multi-functional departments and teams;
Ability to prioritize tasks with a positive, can-do attitude;
Absolute team player, but able to work independently, while assisting with overall marketing needs and projects;
Ability to learn quickly and become an authority for others on the brand voice;
Ability to work well cross-functionally and collaboratively;
Fluency in both English and Dutch
So you think there is a match? Check your profile:
Bachelor degree and at least 1 year of working experience within the (online) copywriter domain. Knowledge and experience with writing content for (innovative) online sales, campaigns, Social Media, mobile marketing, e-mail newsletters and hard copy. Knowledge of writing for B2B of products & services is a plus. You have a positive mindset and are enthusiastic.
Who are we?
ubiqu recently made its market introduction and immediately proved to be one of the companies who set the standard in online data security and access control. Not only in The Netherlands, but global! Be it your login at your favorite website or the mobile payment of your holiday trip at your online bank: We deliver the security technology to do it safe, and a lot more!
We form a small but rapid growing group of young high talented professionals that create their own challenge and entrepreneurial environment within their domain, don't take no for an answer and outperform their peers. Within ubiqu we continuously seek for innovative solutions and business expansion, nevertheless radiate 'quality, safeness and secure' as a few of our company values. At ubiqu we combine a can do mentality, enjoy our free lunch together (we are definitely Nutella Fans!) and having fun at our company trips and Friday drinks.
Apply
For a chance to be part of this very exciting journey please send your CV by applying directly to info@ubiqu.com. For further details please contact us at +31 (0) 880 220 440.